Back To Menu
BLT
Bacon, lettuce tomato served on choice of bread
Judy's Menu | Choice of Bread (Select 1):
Sourdough
Texas Toast
Rye
Judy's Menu | Sandwich & Wraps Side Options (Select 1):
Fries
Tater Tots
Steak Fries
Soup
Green Salad
Potato Salad
Coleslaw
Sub Onion Rings
+$0.99
Salad Dressing if Side Salad Chosen (Select 1):
Caesar Dressing
Ranch Dressing
Asian Sesame Dressing
No Dressing
Have you tried this item? Pop it!
Help other diners know what to expect by sharing your experience.
Photo Gallery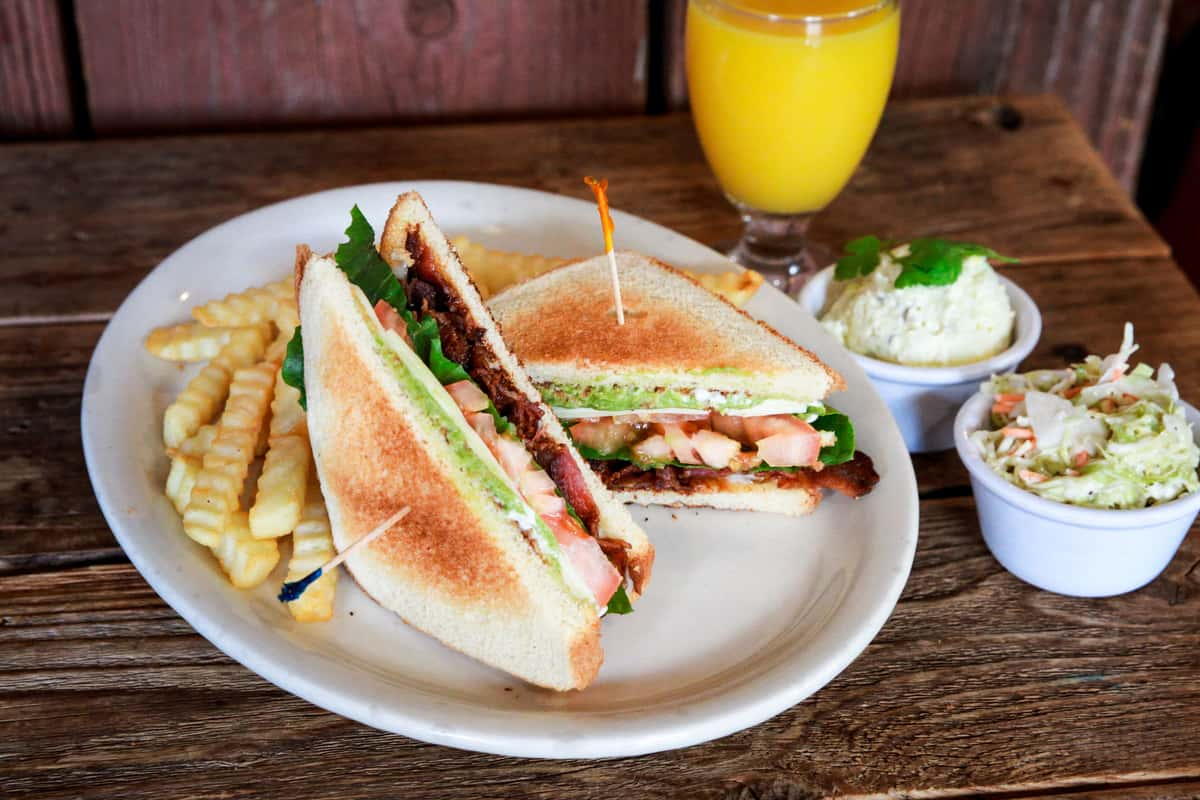 Back To Menu
BLT
Bacon, lettuce tomato served on choice of bread
Judy's Menu | Choice of Bread (Select 1):
Sourdough
Texas Toast
Rye
Judy's Menu | Sandwich & Wraps Side Options (Select 1):
Fries
Tater Tots
Steak Fries
Soup
Green Salad
Potato Salad
Coleslaw
Sub Onion Rings
+$0.99
Salad Dressing if Side Salad Chosen (Select 1):
Caesar Dressing
Ranch Dressing
Asian Sesame Dressing
No Dressing
Back To Menu